Widget Installation on Wordpress
For installation of a chat widget on Wordpress, we recommend leveraging a plugin that allows you to add custom HTML snippets in either the head tag or right before the closing </body> tag (sometimes referred to as the footer). These plugins are typically used for installed third-party scripts like Google Tag Manager.
Potential plugins:
With the plugin, you can then copy your installation snippet for you widget to the plugin's settings page.
Finding your Widget's Code Snippet​
To find your widget's code snippet, go to the widgets channel page (under Publish --> Channels) and click the puzzle piece icon in the widget's header.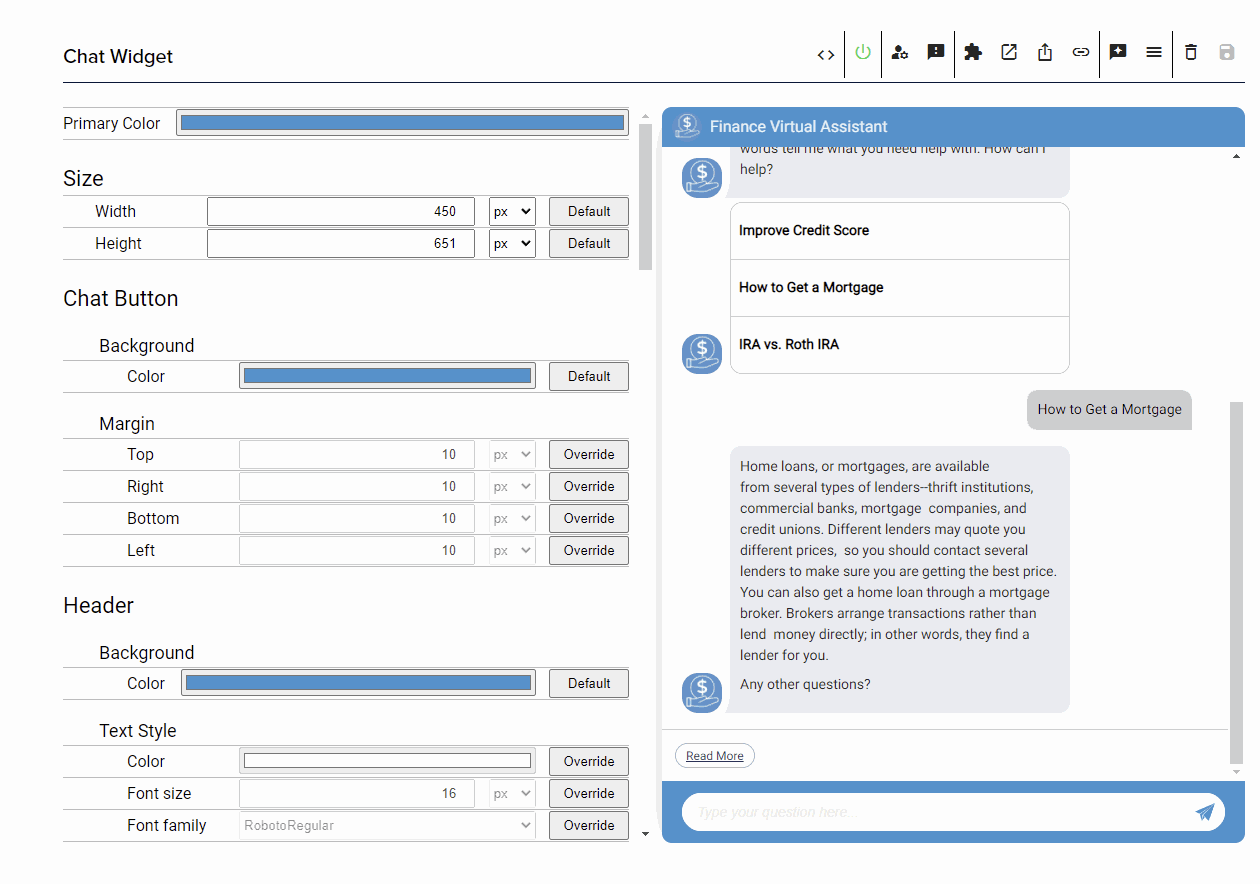 Installing in Wordpress Plugin​
Once the plugin is installed, go to it's settings page and paste the snippet to the section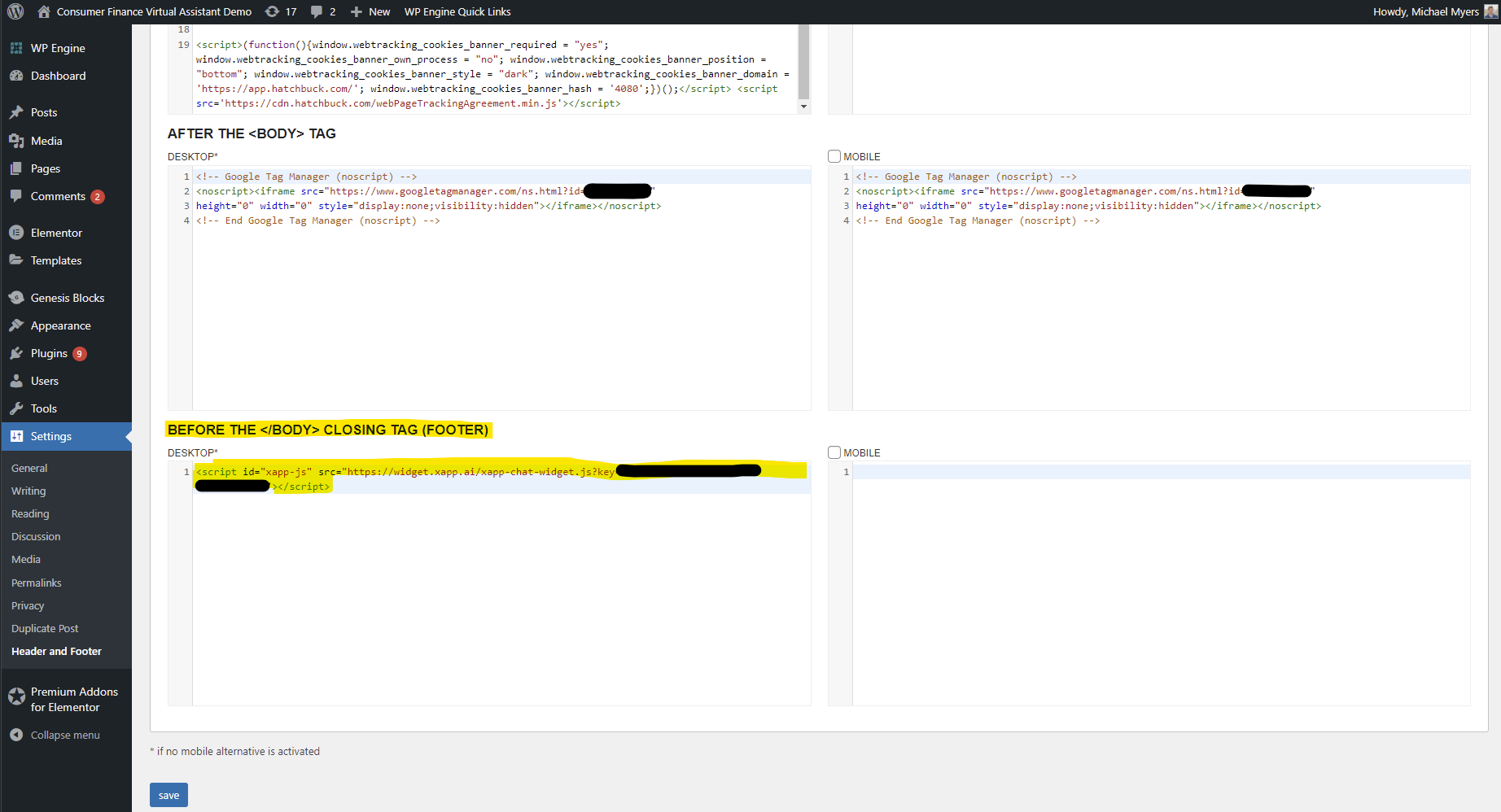 The screenshot above is for the Head, Footer and Post Injections plugin.
info
While the JS the snippet loads is optimized and hosted on a CDN, we recommend placing it at the bottom of the HTML, before the closing </body> tag, to prevent it from blocking any other portions of your website.